News Item
NEWS ITEM
Antraquip Corporation Joins Echidna as Distributor for USA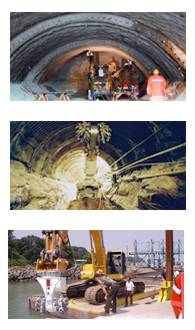 Antraquip Corporation of Hagerstown MD, USA, have become Echidna's representative and distributor in the USA.

Antraquip have had many years of experience supplying innovative rock cutting solutions and excavation and drilling systems for the tunneling, mining and construction industries. They are now broadening their product range by taking on the entire Echidna range, with immediate emphasis on Echidna diamond tipped rock saws.

Not only will Antraquip supply the USA with quality Echidna rock saws, they will provide experienced personnel and rock testing, to ensure the best selection of machine for maximum production rates.