News Item
NEWS ITEM
Echidna to Exhibit at Intermat Paris 2012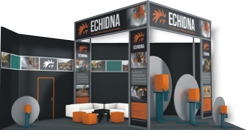 Echidna is preparing for a major launch into the European market. As a part of its promotional activities, Echidna will be exhibiting a range of products at Intermat 2012 from 16 - 21 April 2012.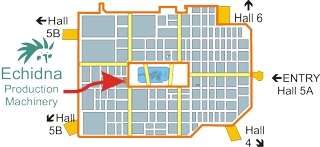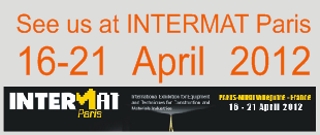 Stand F 129, Hall 5a
Paris-Nord Villepinte
France
website: http://en.intermat.fr/
Intermat exhibition has been held every 3 years since 1988. This year it will be running from Monday 16 to Saturday 21 April 2012 between 9am and 6pm at Paris Nord, Villepinte exhibition center, France.
The exhibition will cover 375,000 sqm including a 30,000 sqm outdoor demonstration area, with equipment in operation. There will be an estimated 1,470 exhibitors and 200,000 international visitors expected in 2012.
Echidna will display on almost 100 sqm and will show a range of diamond and carbide rock saws and rock grinders suitable for mining, excavation and demolition works, together with high-tech accessories such as the the cutting optimiser and advanced hydraulic hitch.
Come and talk to us for expert advice on tool selection and rock cutting and demolition works.